WELCOME TO THE
PORT OF LAS PALMAS
PORT OF GIBRALTAR
PORT OF TENERIFE
Get to know our products or services
Good day, nice to meet you! We provide professional shipping agency, port services and maintain a continuous flow of operations at the largest ports in Spain. Whether you are a shipmaster, a vessel operator, charterer wishing to call into port, looking for the needs of your fleet for onward sailing, store or tranship cargo, or simply an entrepreneur looking to find a business partner, or have the wish to receive the latest maritime news, you came to the right place, The Intercop Group!
Port Information
General, infrastructure, guide
Useful Tools
Find lubricants/oil equivalent
Over 30 years of experience in the maritime and logistics industry. Our professional team is ready to provide all port and logistics services and ensure smooth operation for our clients in the Canary Islands, Gibraltar and West Africa Coast. Intercop's ecosystem allows you to reduce your costs and improve the quality of your work. Intercop is headquartered in Las Palmas in port. Our flexibility, responsiveness and the strategic location of our office give us an edge over our competitors as a ship agency.
Explore INTERCOP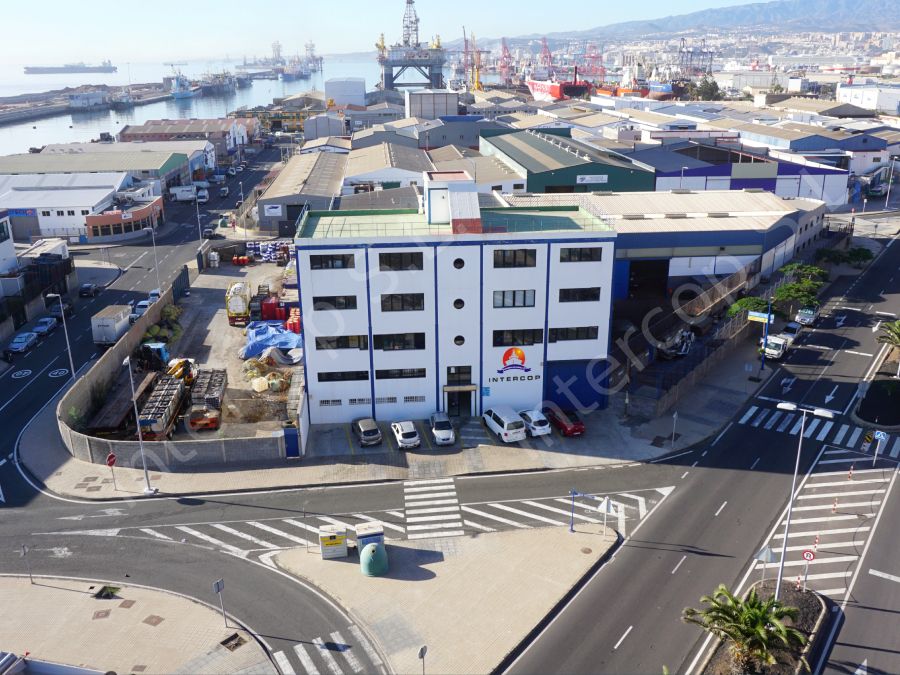 INTERCOP GROUP - SHIPPING AGENCY